include-featured-image-full-width-ebook.php
The ultimate HR book to benefit every business.
The true capability of a workforce depends on the entire employee lifecycle. This guide covers it all, with tips from our talented HR specialists across HR strategy, employment relations, compliance and more.
Why download the FREE ultimate HR guide?
Access 33 strategies for attracting, onboarding, developing and retaining great people
Check that your Recruitment Framework includes the essential elements
Gain a clear process for onboarding fresh talent including the first day, week and month
Turn offboarding into the opportunity to maintain a powerful advocacy network
Read about simple ways to implement these tips in your organisation.
As HR consultants with multi-disciplinary teams in five locations across Australia, we help organisations of every size and type to develop environments where people thrive. This is PerformHR's ultimate list of pragmatic yet powerful tips to complement your unique HR strategy.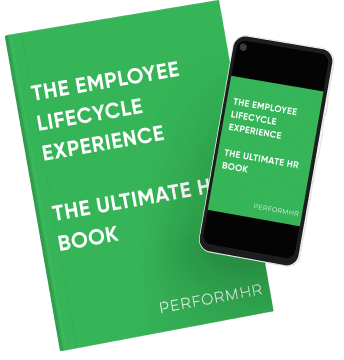 Complete the quick form to download your guide now
We respect your privacy and will never share your details with anyone. Read our Privacy Policy for more details.